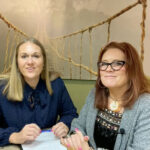 Episode 171: In episode 171 we run through the list of Kip Rodgers's Top 10 Lies she sees in her practice working with athletes. We talk about these mental roadblocks that can paralyze performance and tips on how to re-code your brain to work past them.
Resources:
Braincode: braincodecorp.com
Kip's Socals: Facebook: @CoachKipFit | twitter.com @kipfit | instagram @neurosportperformance
Give me a comment, a wave, a message. You can find me on Instagram @hustle_and_pro or email me at [email protected].