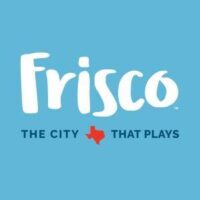 Originally posted on Visit Frisco's blog, iHeartFrisco.com.
Y'all I'm not kidding when I say we have a ton of sports here in my town. Frisco is nicknamed Sports City USA for a reason. And it's not ONLY all our pro teams that play or live here (Cowboys, Stars, Legends, FC Dallas, RoughRiders…) or the enormous volume of youth sports here. It's also the events we host here. Thanks to my friends at Visit Frisco, we welcome in millions of visitors, fans, shoppers, athletes and more to enjoy sports in Frisco, Texas.
Here's a snapshot of a few you can put on your calendar.
January
NCAA Division I Football Championship Series: January 8, 2022
Toyota Stadium
Texas Legends | Full schedule here
Comerica Center
USHL Frosty Cup: January 28-29, 2022
Comerica Center
February
WOGA Classic & Liukin Invitational: February 11-13, 2022
Ford Center at The Star

SheBelieves Cup Finals: February 23, 2022
Toyota Stadium
USA Gymnastics Winter Cup: February 25-27, 2022
Ford Center at the Star
FC Dallas | Full schedule here
Toyota Stadium
March
Lone Star Conference Basketball Championships: March 1-6, 2022
Comerica Center
Frisco College Baseball Classic: March 4-6, 2022
Riders Field
Conference USA Men's & Women's Basketball Championships: March 9-12, 2022
Ford Center at The Star
Redline Cheer Texas Grand Nationals: March 26, 2022
Ford Center at the Star

April
Frisco Fighters | Full schedule here
Comerica Center
Frisco RoughRiders | Full schedule here

Redline Cheer's The Glow Tour: April 8-10, 2022
Comerica Center
Texas Big Star Half Marathon & 5K: April 9, 2022
Collin College Preston Ridge campus in Frisco
24 Seven Dance Break the Floor: April 29 – May 1, 2022
Embassy Suites Hotel & Convention Center
May
National Soccer Hall of Fame Induction Weekend: May 21-22, 2022
Toyota Stadium
August
Dallas Cowboys Training Camp: Dates TBD
The Star
November
North Texas Turkey Trot: November 24, 2022
Frisco Square
Texas Legends
Comerica Center
December
Tropical Smoothie Café Frisco Bowl: Date TBD
Toyota Stadium
Frosty 5K & Merry Mile: December 3, 2022
Simpson Plaza