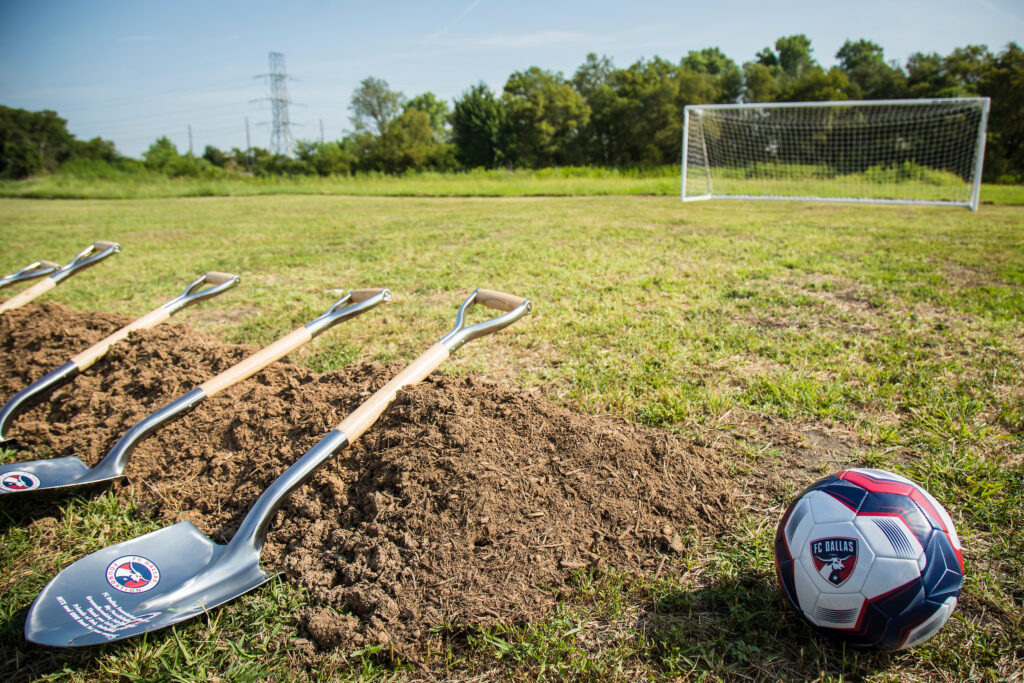 This is not your average story about a new soccer pitch (field) being striped at a local park. It's the story of the ground breaking of a new full-sized field at My Possibilities. My Possibilities is a unique part of the North Dallas community, doing important work with uniquely important community members.

MP is a for-cause 501(c)(3) organization that serves as a pioneering leader in vocational education for adults with intellectual and/or developmental disabilities (IDD) throughout North Texas. MP provides continuing education, vocational training, and job placement. MP refers to clients as HIPsters, Hugely Important People.
The love for those HIPsters is why I love this place. You can see the joy on their faces and the outpouring of energy and care by the staff at MP. It's a special place where people are honored, taught, and valued.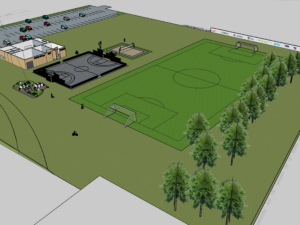 The FC Dallas Foundation and its partners CoServ, Friends of Rob, Gallagher, MTX and UMB Bank broke ground on a the field at My Possibilities today.
This will be the FC Dallas Foundation's 10th field in ten years which is part of the foundation's commitment to promoting healthy, active lifestyles for youth and communities by building a safe place for them to play soccer through the Field Development program.
Jimmy Smith, FC Dallas Chief Operating Officer talked about the project. "This is an amazing accomplishment for us. We've had a long relationship with My Possibilities through Special Olympics and our FC Dallas Special Olympics team, so we're very proud that we're able to get to this moment and build this pitch from start to finish, " Smith says.
FC Dallas Foundation
The FC Dallas Foundation supports programs that promote education, health and wellness to empower youth and communities in North Texas. Since 2011, the FC Dallas Foundation and its many partners have built eight pitches around Dallas, Collin and Denton counties. The Foundation also operates STEAM FC powered by NEC in conjunction with the Frisco Independent School District. The program focuses on teaching FISD sixth grade students how science, technology, engineering, arts and mathematics are used in the sport of soccer.
The field is scheduled to be ready for play in the fall of 2021. The plans for the field look top notch. The top-notch HIPsters at My Possibilities are sure to enjoy it.