I survived, and maybe even thrived, at the 2023 FC Dallas media game. I was honored to get invited, so I took my duties seriously – I trained. Okay, so it was only like twice but still, I got out there and let my husband give me a few reminders and tips. My goal was to be able to stay in without a sub longer than last time. I hung in there. I made a few passes and missed a few passes. I didn't fall or get hurt, so it's a personal win.
My coach was Nolan Norris, and my teammates included reps from FC Dallas, local radio stations, tv stations, newspapers, broadcasters, and more.
Always a good time getting to play on the beautiful natural grass at Toyota Stadium.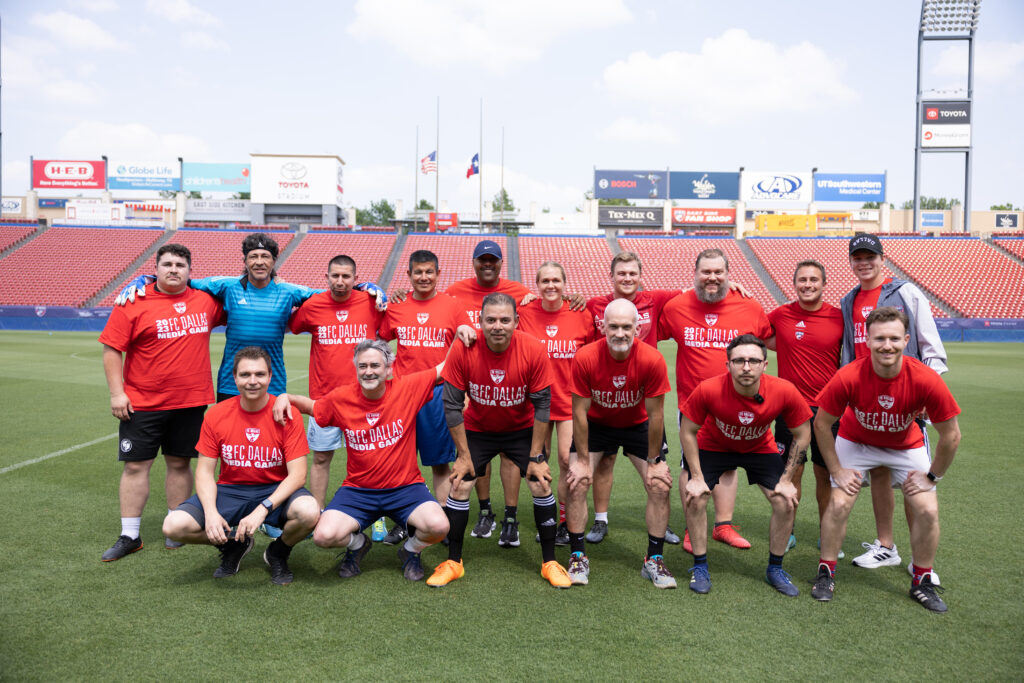 Red Team. That's me in the back middle (only female, once again). I said it then and I'll say it again, Gina, we need some more ladies!!