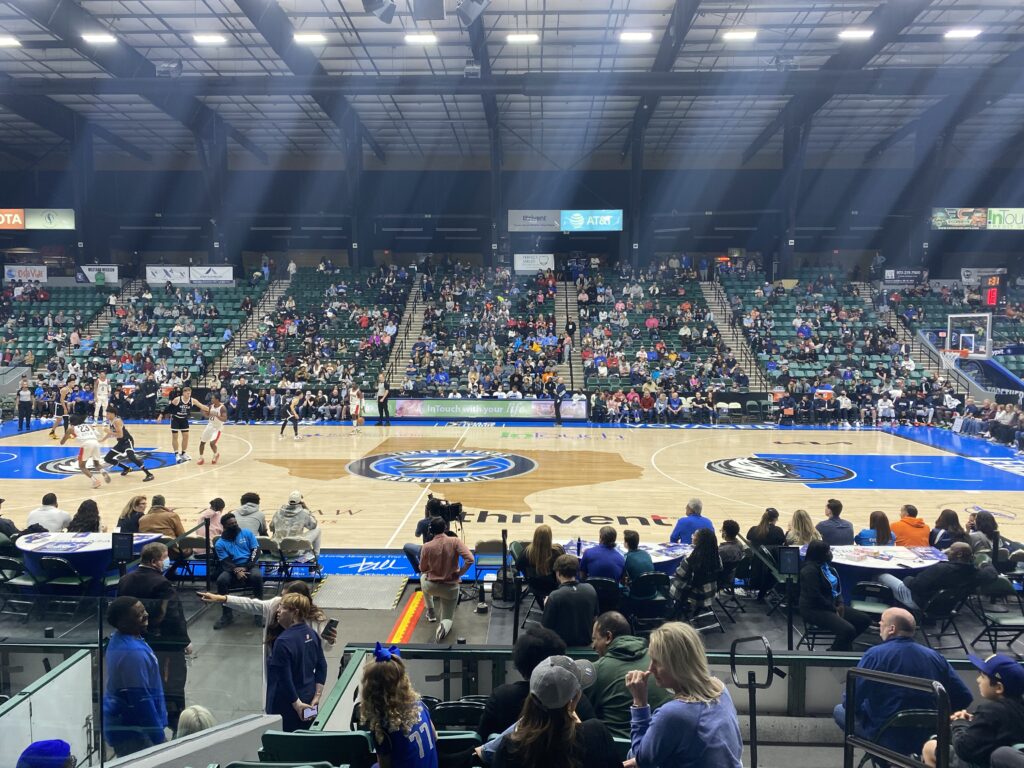 Last week I felt the vibes of what the Texas Legends give to the Frisco community. Mid-week was the Owner's Club networking Legendary Lunch. We met new people, connected with business partners, had a bite and listened to a great message from great speakers. I left with a renewed sense of connection within the business community, and also an anticipation of the home games over the weekend.
Friday and Saturday night the Legends played home games in Comerica Center. It had been 622 days. Not just a brief pause for the original pandemic shutdown. Not just a season in a bubble, like we saw from other professional sports. Not just a season playing but without fans. Nope. These players, coaches and staff have not had a formal basketball game in 622 days.
The feeling was a bit magical. Sitting in the arena, it felt comforting to see the action on the court, watch the little kids playing balloon volleyball in the fun zone, seeing Spud Webb (as always) in the club and watching the Legends crew greet the fans and keep everyone engaged.
It's important because the Texas Legends are more than just basketball. They are a team of basketball players and beyond that a team of leaders and organizers who care about charity, kids, and bringing families together.
The Saturday night game was especially special because Dallas Mavs players Josh Green and Moses Brown played for the Legends. Not only that, their Mavs teammate sat courtside to watch the game and see fans. Not a bad night when you get to watch the Legends play and catch a glimpse of Luka, Boban, Dwight, Timmy and Jalen.