Yet another reason why this team is a great community and builds a homegrown system like no other.
FC Dallas held a surprise high school graduation ceremony for Homegrown players Nolan Norris and Tarik Scott who both graduated from high school this year.
I had the pleasure of interviewing Tarik during pre-season last year, and root for him. He's battled a rough year with injury setbacks.
And, Coach Nolan, as I call him, is a good kid, too. He happened to be my coach for the 2023 FC Dallas Media game. So, he, just like previous coaches Jacori Hayes and Reggie Cannon, he's an instant favorite in my book.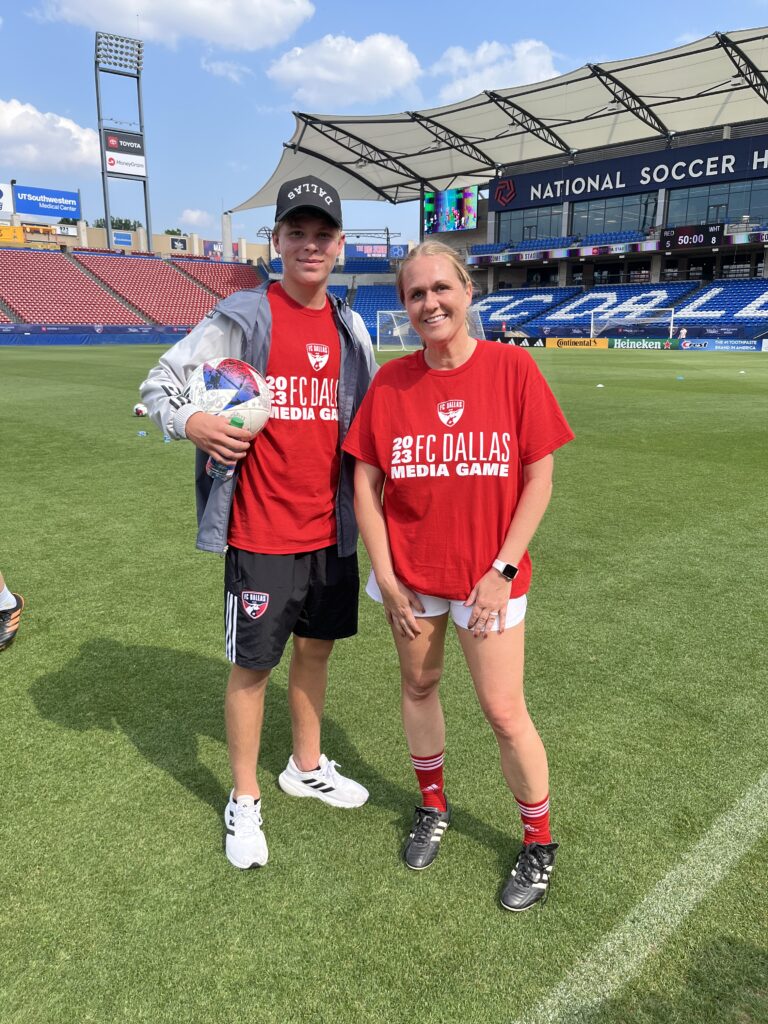 Norris, 18, is a defender who has played in two matches for FC Dallas and six matches for North Texas SC this year. Norris signed with the FC Dallas Academy at the age of 12 before becoming FC Dallas' 35th Homegrown signing in November 2022. The oldest of six siblings, Norris was homeschooled by his parents.

Scott, 18, attended Frisco's Lone Star High School. The forward suffered a season-ending ACL injury during preseason training this year and has been rehabbing and training with the first team while finishing his senior year. While Scott did walk in his high school's graduation ceremony in May, FC Dallas is continuing the tradition of celebrating its players who balance the demands of playing professional soccer and rigorous schoolwork with an informal ceremony following training.