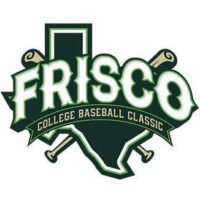 Peak Events, in conjunction with the Frisco RoughRiders, welcome Texas A&M University, Wichita State University, Washington State University, and the University of Iowa to the 2022 Frisco College Baseball Classic. This tournament, as if you couldn't tell by our recent episode: Frisco Classic Best Outside of Omaha is a fan favorite for Frisco residents. The Frisco Classic is an elite collegiate baseball tournament with six games over March 4-6, 2022 at Riders Field.
This year's tournament features programs with 18 combined College World Series appearances between them. That's a lot of baseball powerhouses. Let's take a closer look:
>>Texas A&M has the most recent appearance in the College World Series (2017), their sixth berth in program history. The Aggies are making their third appearance in Frisco, having previously played in the tournament in both 2020 and 2018. If they are to win the weekend, A&M would claim the first Frisco Classic title for an SEC school since Mississippi State in 2019.  
>>Wichita State has tallied the most all-time trips to the College World Series (seven), highlighted by their 1989 national championship; they last went to Omaha in 1996. The Shockers are the first team from the American Athletic Conference to appear in the Frisco Classic. If they were to win the weekend, Wichita State would be the first team from a non-Power Five conference to take home the title since Louisiana Tech (Conference USA) in 2018.
>>Washington State has appeared in the College World Series four times, most recently in 1976. The Cougars are the fourth Pac-12 team to play in the Frisco Classic. If they were to win the weekend, the Cougars would become the third consecutive Pac-12 team to win the Frisco Classic title, joining Arizona (2021) and UCLA (2020).
>>Iowa has made one appearance in program history in the College World Series (1972). The Hawkeyes are the third Big Ten team to enter the field. If they were to win the weekend, Iowa would be the first Big Ten team to ever win the Frisco Classic. Additionally, like Washington State and Wichita State, the Hawkeyes have the opportunity to be the first "cold-weather" program to win the title; all previous winners of the Frisco Classic have come from states in the "Sun Belt" region. 
Check out the tournament schedule below. 
Friday, March 4
Game 1 Wichita State vs. Iowa 1:00PM
Game 2 Texas A&M vs. Washington State 7:00PM
Saturday, March 5
Game 3 Wichita State vs. Washington State 12:00PM
Game 4 Iowa vs. Texas A&M 6:00PM
Sunday, March 6
Game 5 Washington State vs. Iowa 12:00PM
Game 6             Texas A&M vs. Wichita State               6:00PM
More information on the 2022 Frisco Classic, including ticket information, is available at FriscoClassic.com.