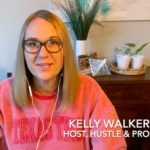 Episode 167: Let's take a minute to chat about what's going on in the news, specifically in the NFL. And I do a quick recap of Hustle and Pro's guests in 2022. We talked to a lot of AMAZING athletes, coaches, and broadcasters. I'm thankful for them all, and look forward to meeting more guests in 2023.
To check out any of the episodes mentioned here, check out the podcast episodes on this site or on YouTube.
Enjoy this episode with yours truly.
Resources:
Facing Nolan: www.facingnolan.com
NYT Article: Violence in the NFL
Give me a comment, a wave, a message. You can find me on Instagram @hustle_and_pro or email me at [email protected].